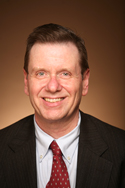 W. Terry Whalin is an Acquisitions Editor at Morgan James Publishing. Besides working as an editor for a major publishing house, Terry has published in over 50 magazines and written more than 60 books. The creator of www.Right-Writing.com, Terry is a popular speaker at conferences and lives in Colorado.
What Others Say About
Jumpstart Your Publishing Dreams
"With equal parts inspiration and practical application, Jumpstart Your Publishing Dreams should be on every aspiring writer's shelf."
— James Scott Bell, best-selling novelist, www.jamesscottbell.com
"Publishing is a complex business. Terry has been a magazine editor, an author, a former literary agent and now an acquisitions book editor, he knows the inside scoop. Jumpstart captures his experience and serves it in easy-to-apply portions for every reader."
—Michael S. Hyatt, President & CEO, Thomas Nelson
"Terry's years of experience in traditional publishing makes him uniquely qualified to write this book. The 3rd paragraph on page 61 is worth one hundred times what you'll pay for his book and I recommend you buy two copies: Buy one for you, and one for an author you know whom you feel has lost hope in their ability to promote their book."
—Alex Mandossian, author, trainer and CEO/Founder of www. HeritageHousePublishing.com
"This cornucopia-filled title has essential information that writers need more than ever to succeed. Terry's generous advice comes out of his passion for helping writers and his decades of experience. Jumpstart will enable new or published writers kick their career into high gear. I learned a lot from it."
—Michael Larsen, Larsen-Pomada Literary Agents; author of How to Write a Book Proposal www.larsen-pomada.com
"Every writer should own and read this book, even those who are well established in their careers. This book can help writers achieve the goals for their writing and also help them see new possibilities they hadn't thought about before. I know I'll be taking another look at much of this advice"
—Robin Lee Hatcher, best-selling author of When Love Blooms and A Vote of Confidence www.robinleehatcher.com
"Insightful. Practical. Helpful. Energizing. Passionate. This book will move you closer to your dream of becoming a published writer."
—Paul Mikos, publishing executive,
www.publishingassociates.blogspot.com
"Terry Whalin has a real talent to explain to writers how they can customize their ideas for the best possible reception from editors and agents. Jumpstart Your Publishing Dreams has valuable insights into the publishing process."
—Farley Chase, Literary Agent, Chase Literary Agency
"Along the path to getting published, there are many possible sand traps for rejection which published writers have learned how to avoid. Follow Terry's expert and empathetic advice to take years off your learning curve."
—Jacqueline Deval, Publisher, Hearst Books and author of Publicize Your Book www.publicizeyourbook.com
"Terry's advice is practical, direct and easy to follow. You can't read a chapter of Jumpstart without feeling a little wiser. And that's not just for unpublished writers either."
—Rick Hamlin, Executive Editor, Guideposts magazine
"Here's the perfect primer for writers seeking to break into print or build lasting careers. Practical tips and encouragement abound, and the author's own career illustrates the soundness of his advice. A must-read for every aspiring author."
—Joan Marlow Golan, Executive Editor, Steeple Hill Books
"Terry understands what writers go through to get published. He has created a roadmap for any would-be writer to follow. You need the insight in these pages."
—Rick Frishman, Publisher, Morgan James Publishing, www.rickfrishman.com
"Terry Whalin's wealth of publishing experience combines with his practical teaching to give you the step-by-step insight that only comes from his years in this business. This book is perfect for anyone who has dreams and hopes of getting into print."
—Raleigh R. Pinskey, author of the best-selling 101 Ways to Promote Yourself , www.promoteyourself.com
" Jumpstart Your Publishing Dreams stands out from the pack of 'how to succeed as a writer' advice—especially Chapter 11 on building a platform and chapter 18 on repurposing your content. These two chapters alone can double your publishing success this year."
— Robert W. Bly, Copywriter and Consultant, www.bly.com
"Jumpstart Your Publishing Dreams can offer you the ultimate pleasure of seeing your mission statement in motion, in the pages of your book, helping to make the world a better place."
— Annie Jennings, CEO Annie Jennings PR, National Media Specialists, www.anniejenningspr.com
"Terry Whalin's Jumpstart Your Publishing Dreams , manages to be both brutally realistic about the publishing world yet hopeful, almost spiritual, in its encouragement of writers. If this book doesn't get you motivated enough to finally publish your book, then nothing
will."
— Fern Reiss, director of the International Association of Writers and CEO of www.PublishingGame.com
"Terry has written the "go to" book for writers wanting to understand all the elements of today's publishing world. Few books are able to dispense this invaluable advice from someone whose experience is as diverse in the publishing world as Terry Whalin. Bravo, Terry."
— Sharlene Martin, Literary Agent,
Martin Literary Management,
www.martinliterarymanagement.com
"A smart, savvy guide every author needs—Terry Whalin's book brims with seasoned insider tips to getting published in today's everchanging market."
— Lisa Collier Cool, past president of the American Society of Journalists and Authors
"I'm a big believer in telling stories. If you want to jumpstart your publishing dreams, learn how to tell stories. In this book, Terry shows you how to tell your own stories as well as how to capture the stories of others."
— John Kremer, author of the best-selling 1001 Ways to Market Your Books , www.bookmarket.com
"Terry provides an excellent and comprehensive model for anyone
to follow. His own publishing success, relationships with writers and editors, and years of teaching others are evident throughout the book. The process may be imperfect but a good guide is invaluable along the way. Jumpstart Your Publishing Dreams serves this role perfectly."
— Dr. Brad Hamm, professor, Dean of the Indiana University School of Journalism www.journalism.indiana.edu
"You need help from the rare person who not only has intimate knowledge of the process but can teach it to others. You will find that rare gift in Terry Whalin's book."
— Sally E. Stuart, author, the founder of The Christian Writer's Market Guide www.stuartmarket.com
"Terry Whalin is a godsend for aspiring writers as well as published authors wanting to stay afloat in today's market. In Jumpstart Your Publishing Dreams Terry becomes your own personal writing coach. These "insider secrets" will both help you define writing success for
yourself—and then achieve it."
— Kristi Holl, Award-winning, middle grade (8-12) author, www.kristiholl.com
"Terry Whalin is an expert on publishing success. Aspiring writers would be wise to heed his advice closely."
— Nick Harrison, Senior Editor, Harvest House Publishers
"In addition to being a great writer, editor, and agent, Terry must be a magician. It's the only way he could put so much invaluable information in a single book."
— Alton Gansky, author of Enoch and 30 other books, www.altongansky.com
"Totally practical—actually DO his suggestions and you WILL become an author. Totally thorough—no stone is left unturned. This is an indispensable guidebook you will dip into again and again."
— Diane Eble, book publishing consultant, Words to Profit, www.wordstoprofit.com
"Terry Whalin is the real deal! An experienced publishing pro respected by both sides of the aisle: authors and publishers. What's really going on inside this topsy-turvy business rarely resembles
what you see on the outside. Terry's invaluable guidance will put you
ahead of all the other 'wannabes' and within reach of your author dreams."
— John Willig, President & Literary Agent, Literary Services Inc.